Inside the Content-Action Model
Filed in: CAM for Web Systems, ontology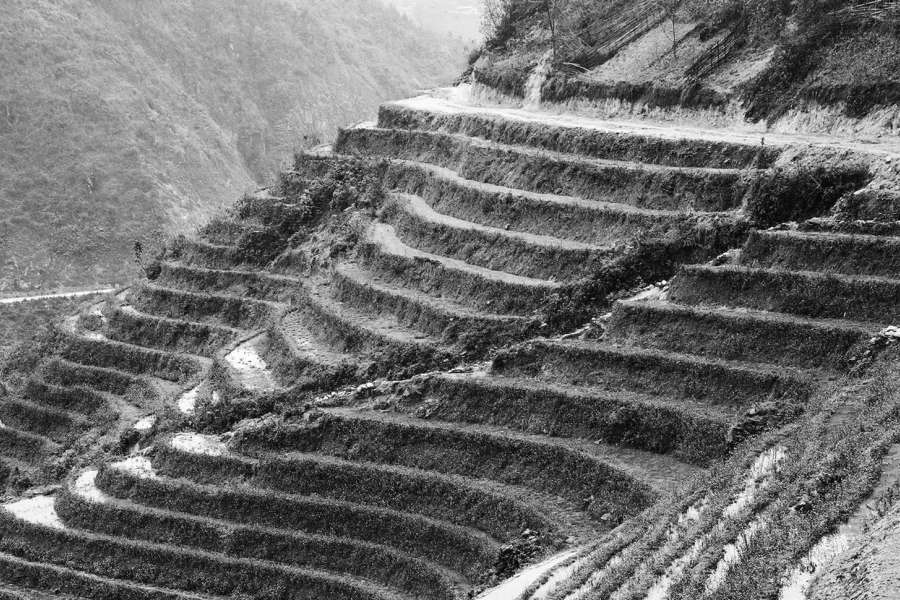 An ontology to document, plan, define and implement CAM magic.
I've previously stated how the Content-Action Model for Web Systems better unites strategy, user actions and content over time — that's a bold claim that's possible through triples of content, users and goals.
This post details the first steps from theory to action.
By placing our content, goals, users into an ontology we can derive logical queries of relationships, placement and success. — me, just now.
The takeaway I intend to show: CAM Records are the parent in the ontology with CAM Goals as the central hub. Pages, content units, and users play a strong supporting role.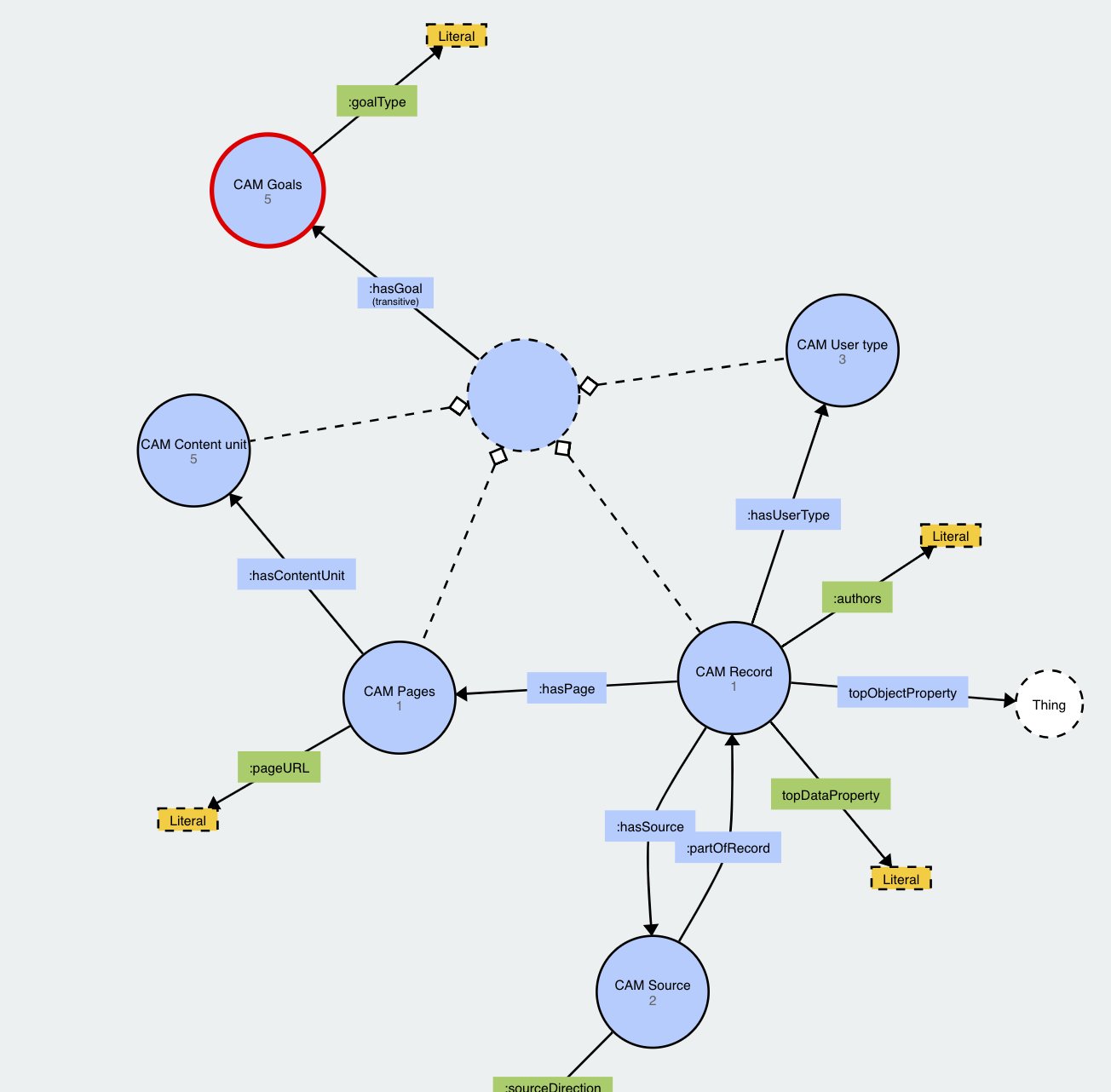 Below (in Figure 2), I've illustrated a connection in the "Jobs" and "Front page" systems (Records). Here they have a join in through the goal of "Informing and understanding", however we can see the systems use different content to achieve this. Knowing this provides a chance for sympathetic design between pages and ask if we're doing enough to re-use existing content.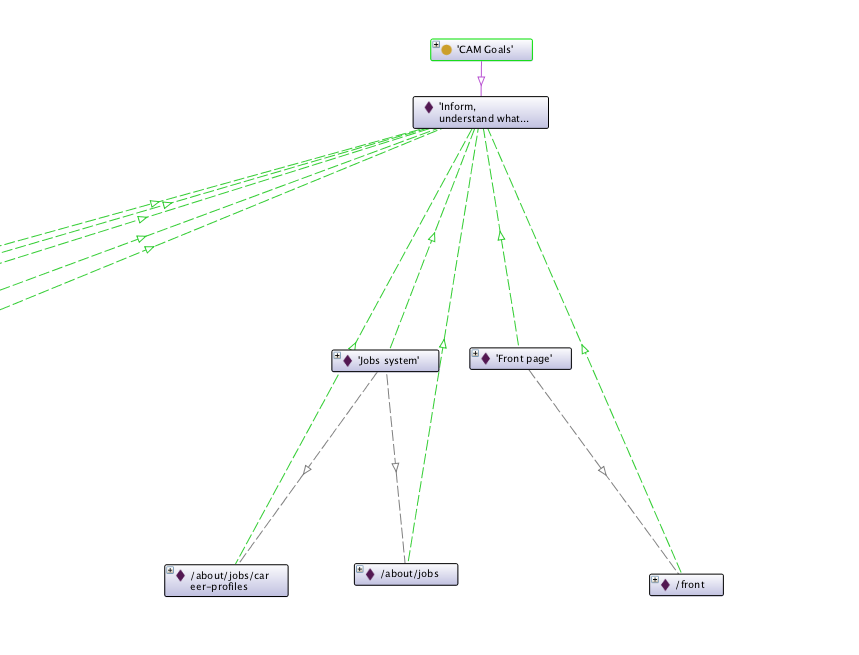 This is one way that triples allow us to programmatically "understand" content and make new observations; in a similar fashion to the above we can query for:
absence of Content supporting Goals;
users missing Content to support their needs;
Records with strong relationships or potential redundancies;
amongst others.
A risk of using an ontology information architecture is creating a barrier of "IA speak" that only allows our most experienced content professionals to understand the system — and that's contrary to our aim of websites more responsive to needs of users and organisations.
So our ontology functions as a reference and guide, and not the working implementation.
Instead of an overly formalised front end, we will collect information for this ontology in a conversational and flexible survey-style document and manage it in a human-approachable web application.
Below (in Figure 3), three screenshots: first collecting the knowledge, managing and displaying inferences.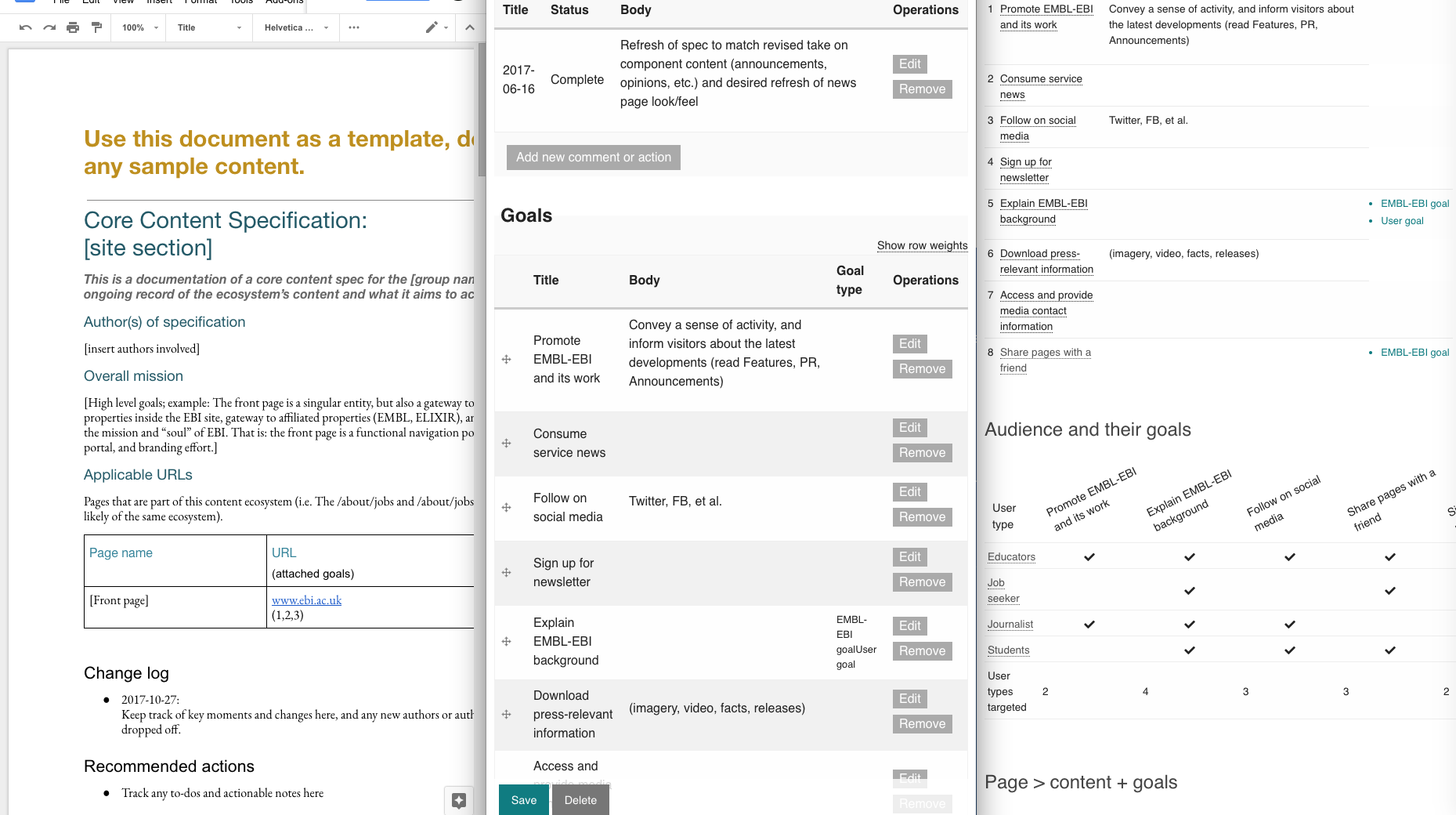 Use of a web application also allows us a path to future goals; including:
templated inferences; and
draw in third-party information, such as from web analytics.
Interested in the ontology, CAM, or the application layer? 👉 Get in touch: 🐦 @khawkins98 or ✉️ [email protected]
The Content-Action Model for Web Systems is an emerging methodology that I'm blogging about throughout 2018.
Next I'll write about the user-facing implementation of the ontology as a web application. That will allow us to better capture truth, derive observations and query metrics of success from our analytics.